Univanich Palm Oil Public Co. Ltd.
Chairman's Introduction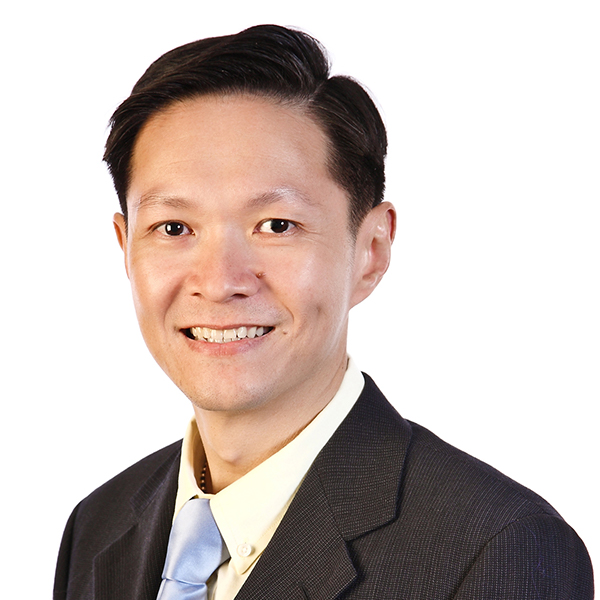 The Univanich business was started back in 1968 when Khun Chean Vanich and a small group of friends pioneered the first planting of oil palms in Thailand. Back then small farmers in southern Thailand depended on subsistence crops or rubber trees for their main source of income and oil palms were perceived to be an alien and risky new crop.
During those early years, that region of southern Thailand suffered from much poverty and political instability. Robberies, kidnappings and even arson of government offices in the area were not uncommon. Khun Chean's frontline effort to build a new business from a new crop in such a volatile environment was seen by most local communities to be almost insane.
Regardless of the personal dangers and hardships, but encouraged by the support of friends like Khun Osot Kosin, planting of Thailand's first oil palm plantation began in Plaipraya District of Krabi province in April 1969. The pioneer company known as Thai Oil Palm Industry Company Limited (TOPI) also invested in the country's first palm oil factory, a crushing mill with capacity of 10 tonnes fruit per hour. This was to service the first TOPI estate of 16,000 rai (2,560 ha) and the many nearby small farmers who were encouraged by the TOPI development.
Being a good neighbour as well as an innovator, Khun Chean supplied quality seedlings to would-be oil palm farmers on a plant-now, pay-later relationship. He told them that they could pay back through the delivery of palm fruits to the TOPI factory, four years later, without deposit or interest. He believed strongly that farmers and business enterprises need to be interdependent to achieve mutual success. This philosophy of Khun Chean has persisted to this day when 95% of the palm fruit processed by Univanich factories is now produced by more than 10,000 independent small growers and their families. This "golden crop" has transformed their rural communities, bringing peace, prosperity, improved infrastructures and many new employment opportunities.
Hup Huat Palm Oil Co., Ltd and Siam Palm Oil Industry Co., Ltd were other pioneer companies which subsequently joined the TOPI group under the Chairmanship of Khun Akapojana Vanich, son of Khun Chean. In 1983, they then entered into joint venture with Unilever PLC, to become a single business known as Univanich Palm Oil Co., Ltd.
The successful partnership with the Unilever Plantations and Plant Science Group become another important chapter in our history spanning fifteen years from 1983 to 1998. A new wave of technology, research knowledge, people and management systems played a significant part in molding Univanich into what it is today. Unilever's withdrawal from agribusiness and exit from Univanich in 1998 led to the formation of Univanich Palm Oil Public Company Limited and the public listing of the company on the Stock Exchange of Thailand in 2003.
After further rapid expansion and diversification of the Thailand business, in 2013 our next important milestone was to invest overseas. A joint venture palm oil business was formed in the southern Philippines region of Mindanao. This Univanich Carmen palm oil factory was commissioned in North Cotabato Province in 2014. That joint venture is modeled on the same successful philosophy of Khun Chean Vanich, of sharing the knowledge and spreading the prosperity within the rural communities in which we operate.
Univanich is committed to making a difference wherever we go and to prosper along with local farmers, as exemplified by Khun Chean's example. With increased prosperity of the small oil palm farmers in the region, the security threat from bandits and insurgents declined and eventually disappeared from Thailand's oil palm region during the 1990s.
Univanich Palm Oil PCL
Vision and Business Philosophy
We believe that we can continue to forge a path to stay ahead of our competitors through science and technology and continuing investment in research and development. Univanich was the first company in Thailand to introduce innovations like the insect pollination which improved farmer yields tremendously. Thailand's first oil palm breeding programme was also started back to 1986 and the first fully tested Univanich hybrid seeds were planted in 1999. In 2006, Univanich invested to develop Thailand's first high technology Tissue Culture Laboratory to produce oil palm clones and subsequently, Thailand's first generation of Clonal Oil Palm seeds were released by Univanich in 2016.
On the agronomy side, since 1991 Univanich has been recognised as a global pioneer of oil palm irrigation. We have also introduced the Underplanting and progressive thinning techniques to oil palm planting which have helped farmers improve crop yields. The unconventional Avenue Replanting method of initially felling 50% of the old palms and underplanting with new seedlings, has proven to improve small farmers' revenue stream by as much as 36% over the conventional replanting methods.
Univanich holds sustainability and environmentally responsible practices as one of our top priorities in all things that we do. In 2013, our plantations and factories in Thailand received certification from the Round Table on Sustainable Palm Oil (RSPO) as audited producers of certified sustainable palm oil.(CSPO). In the period of 2007 – 2009, Univanich also pioneered the global palm oil industry's first methane capture techniques registered by the United Nations as a "Clean Development Mechanism" for the abatement of greenhouse gas emissions and the generation of Gold Standard Certified Emission Reductions (CERs). These are historic sustainability achievements of which the company is justifiably proud but we also recognize that sustainability must be an ongoing process of continuous improvement.
Following the example of our founders who made such a difference for small farmers in Southern Thailand, Univanich aims to continue similar endeavours in the Mindanao region of The Philippines where many communities are suffering poverty and political instability. Farmers in North Cotabato province who have planted oil palms can now harvest their fresh fruit bunches every two weeks and sell them to our Univanich Carmen palm oil factory, providing much-needed income for their rural communities. During 2018 and 2019, Univanich purchased a combined US$ 15.0 million worth of fruit from those small growers so our investment is having a profound affect on the economy of that region. On behalf of the Board of Directors, management and staff, may I extend my sincere gratitude to our shareholders for your trust and support through the ups and downs of our development. Regardless of how far and fast we grow, we will continue to strive to make a difference, growing socially and economically while remaining mindful of the environment and communities in which we operate.
Thank you for your support

Apirag Vanich
Chairman of Univanich Palm Oil PLC