Sustainability
Research & Development
In 1983, Univanich commenced a collaboration with the UK based Unilever Plantations and Plant Science Group. During the ensuing fifteen years the company's Oil Palm Research Centre (OPRC) was established to carry out research into unique features of Thailand's oil palm agronomy and in particular, into oil palm breeding for high yield and improved drought tolerance.
Today, the Univanich Oil palm Research Centre (OPRC) is internationally recognized for pioneering oil palm research and advanced palm breeding. Since 1983 Univanich has been producing the highest-yielding hybrid seeds for local and overseas oil palm growers. The company's oil palm nurseries supply annually more than 1.5 million high yielding seedlings to Thailand's smallholder growers, and our drought-tolerant hybrid seeds are now exported to oil palm growers in more than fifteen countries. In 2006, the company established Thailand's first laboratory for oil palm tissue culture with an objective to clone the elite parent palms from the Univanich breeding programme. This long-term research is now coming to fruition with Thailand's first plantings of high-yielding clones in 2010 and in 2016 the company produced Thailand's first semi-clonal oil palm seeds. This latest advance in science should ensure the competitiveness of Thailand's oil palm industry into future generations.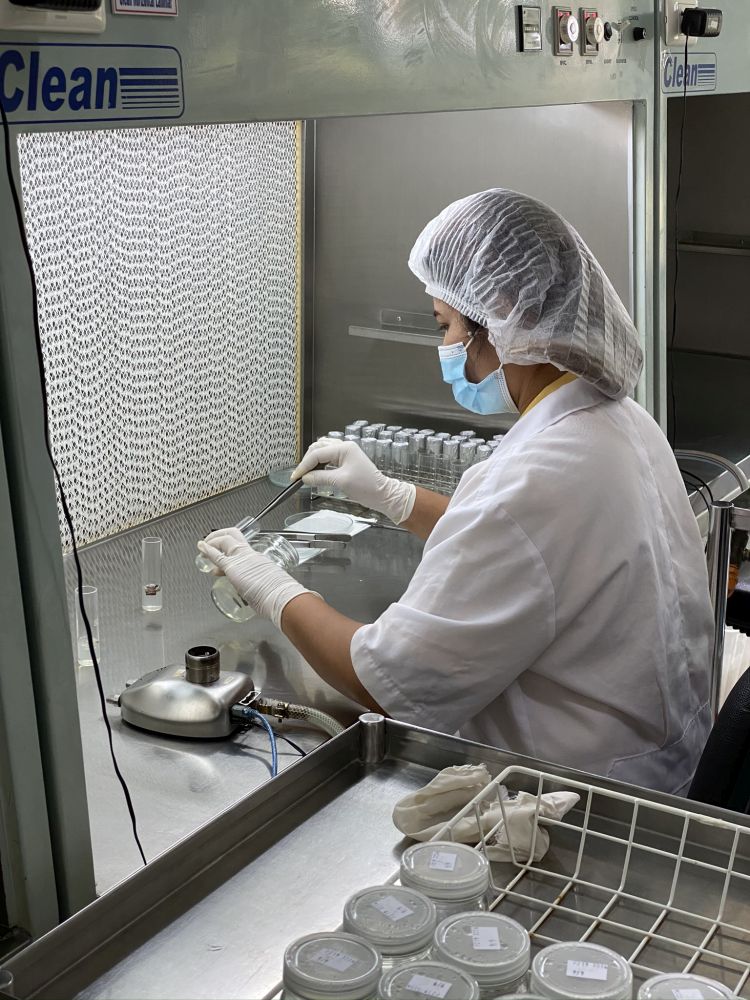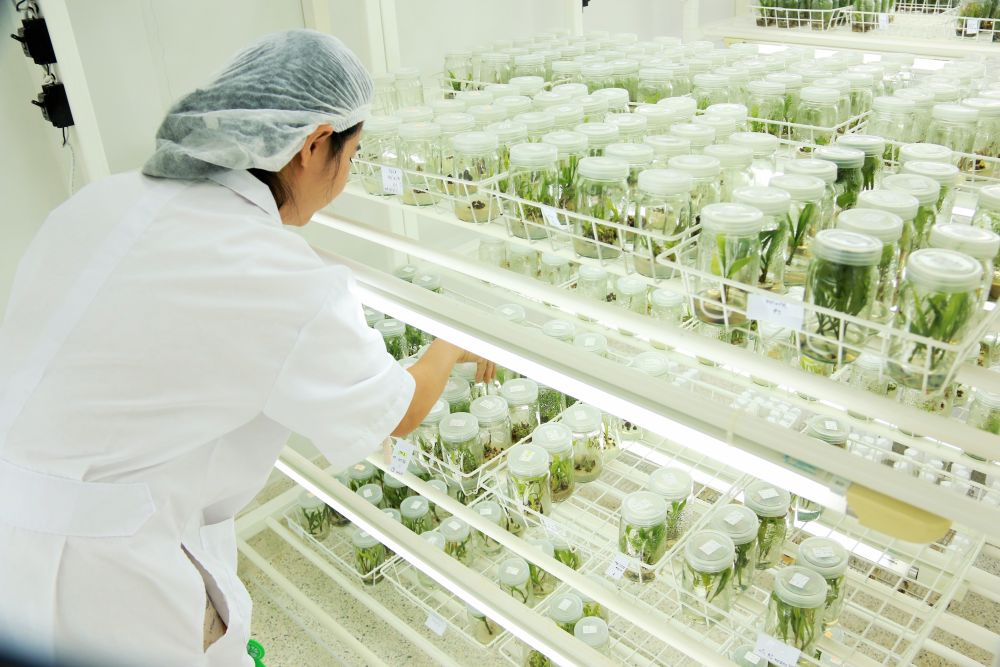 At Univanich we are constantly searching to improve the performance of our oil palms. In our past joint venture with Unilever, we have acquired elite breeding material from various regions around the world, such as Malaysia, Congo, Cameroon, and Papua New Guinea. We have been able to utilize this material to continuously improve the performance of the Univanich palms to suit the Thailand conditions.
With over 30 years of experience in research of high-yielding oil palms, we have produced over 2,000 hybrid crosses and dedicated over 1,000 hectares of estate area for our research, many of which are joint projects with internationally-acclaimed researchers. Univanich also undertakes strong research in agronomic techniques which optimizes our yields, economy, and sustainability.
Palat Tittinutchanon, B G Smith and R H V Corley ISP International Planters Conference, May 2000
J H Clendon and Palat Tittinutchanon Incorporated Society of Planters : National Seminar, 4 – 15 June 2004
V. Rao, Palat Tittinutchanon, Chayawat Nakharin and R H V Corley The Planter. Vol. 84. No. 989, August 2008
Sompol Tantitham, Phiphit Khlaisombat, J H Clendon, M Campbell-Board and B McIntosh PIPOC International Palm Oil Conference. 9 – 12 November 2009
Palat Tittinutchanon, Chayawat Nakharin and R H V Corley The Planter, 88 (1033) : 241 – 256 2012
R H V Corley & Palat Tittinutchanon PIPOC International Palm Oil Conference, Kuala Lumpur, 2013