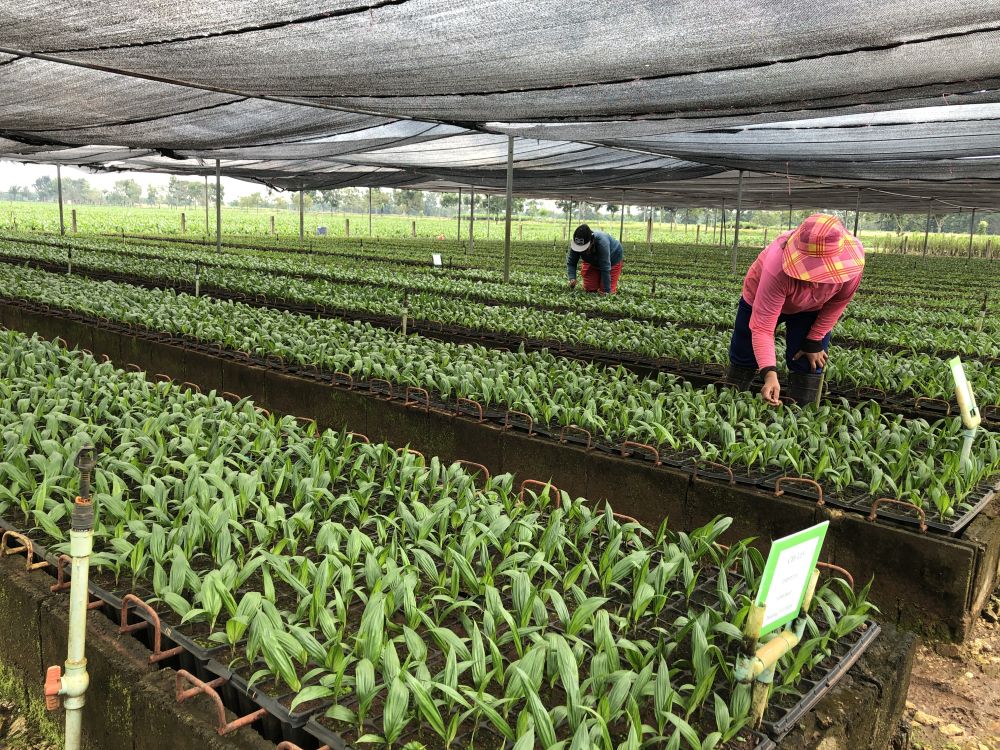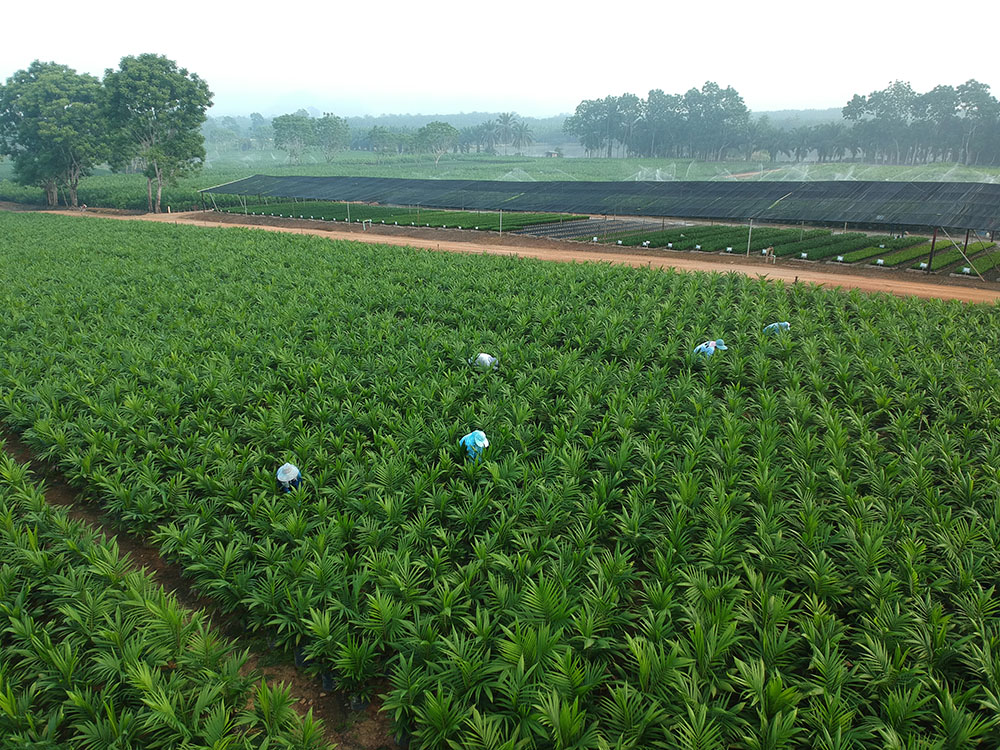 * Supply Univanich owned estates for their annual replanting program.
Univanich owns a total of 5 nurseries in Southern Thailand. The nurseries are located in Krabi, Phang Nga, Nakhon Si Thammarat and Phatthalung province.

Seeds are supplied from the Univanich Research Centre (Seed Production Unit).

Univanich has been providing palm seedlings to small holder farmers since 1985, with an average of 1.5 million seedlings sold annually. Beside the commercial sales, the nurseries also supply Univanich owned estates for their annual replanting program.
Smallholder growers have the added assurance that the seedlings are of the best quality, knowing that the seedlings pedigree has been developed in Thailand and is best suited for Thailand growing conditions. Univanich continues to carry out research and breeding trials in its own estates to ensure the quality assurance of seedlings from its nurseries.
Univanich is now offering elite clonal seedling as well as its standard commercial seedling. The seedlings are available for purchase throughout the year from all of our nursery locations. Bookings can be taken in advance. Univanich is able to offer guidance on planting information and fertiliser recommendations to all our customers. Further information can also be found in our published literature.
AK Nursery (Krabi)
Aoluk Branch - 592 Aoluk-Prasaeng Road, Tambol Plaipraya, Plaipraya District, Krabi 81160 Tel: 075-634-634 Ext. 233
Lamthap Nursery (Krabi)
142 Moo 1 Tambol Thung Sai Thong, Lamthap District, Krabi 81120 Tel: 086-470-2729 Ext. 222
Cha Uat Nursery (Nakhon Si Thammarat)
Cha-Uat Nursery: 173/2 Tambol Thapaja, Cha-Uat, Nakhon Sri Thammarat 80180 Tel: 075-380-754, Facsimile: 075-380-754 Ext.100
BangWan Nursery (Phang Nga)
Bangwan Nursery: 355 Moo 3 Tambol Bangwan, Kuraburi District, Pang-nga 82150 Tel: 076-670-271
Pabon Nursery (Phatthalung)
659 Moo 8 Tambol Pabon, Pabon District, Phatthalung 93170 Tel: 074-820-371 Ext. 222